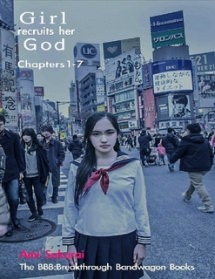 Girl recruits her God: Chapters 1-7
Translator: Nobu Nakagawa
Cover Photo: Ami Sakurai
Cover Design: Ami Sakurai
Release Date: January 9, 2016
* The collection of two stories including this work is also available.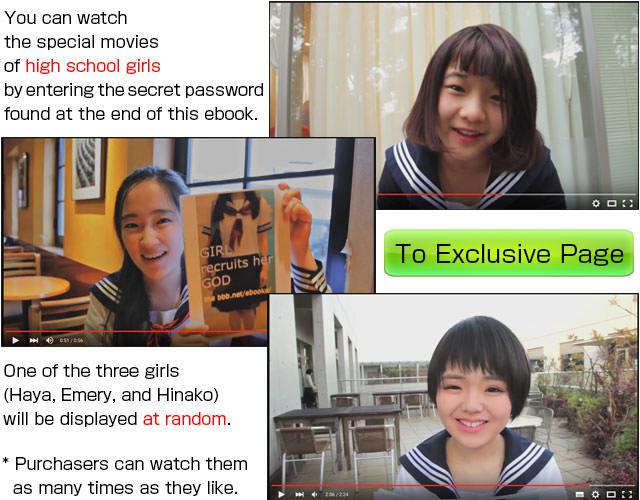 If you use Safari on iPhone and a dialog box to enter the passwords doesn't appear, please close Safari and reboot iPhone.
Description
When she was young, Yuri lost consciousness after being locked in a sun-heated car by her mother, having an illicit love affair at the time. The experience traumatized her, and she grew up to be a high school girl who could not love or open her heart to others. She was afraid of hurting her own feelings by dealing with others, and wanted to become a mindless 'object'.
Yuri met Kenji, whose leg had been crippled by bullies. To extort money from middle-aged males, they used a telephone dating club named Lover Line, a prostitution match-maker offering high school girls. She had a one-night stand with a 'prey', who had a shocking secret.
The author Ami Sakurai, whose previous work "Innocent World" was translated into many languages and received massive attention, describes in her second work real lives of Japanese high school girls who live on the impulsive edge in order to overcome suppression.
This is the first half of the work, which was originally published in 1997 from Gentosha Inc.
Sponsored Links