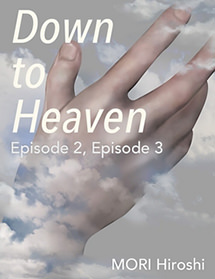 Down to Heaven: Episode 2, Episode 3
Translator: Ryusui Seiryoin
Cover Illustration: mm
Cover Design: mm
Release Date: November 5, 2018
* The complete edition including all the episodes is also available.
Description
As I have become the ace pilot, I now carry the expectations from the top brass and gather the attention from the news media.
Press conferences, photo sessions, lecturing in training sessions ... These are not what I want.
I seem to desire to die in the sky.
I have just realized that.
All I have to do is to go down to heaven above the clouds.
Then, I finally get the opportunity to square off with the one I admire.
How long have I been longing for this? I have even dreamed of this aerial combat against the Teacher.
"It's a duel. Do not pull your punches. Fight against me seriously."
In order to attain what I have been craving for, I extend my hand and reach for the sky.
Sponsored Links