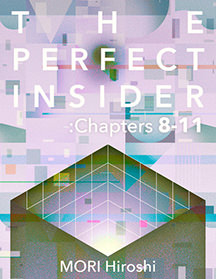 The Perfect Insider: Chapters 8-11
Translator: Ryusui Seiryoin
Cover Illustration: mm
Cover Design: mm
Release Date: February 28, 2023
* The complete edition including all the chapters is also available.
Description
Dozens of investigators have arrived at the isolated island one after another by helicopter and boat to investigate two murders at Magata Research Institute, where communication with the outside world has been cut off. However, the mystery of the case deepens when the third murder is discovered, just as the police are conducting a truly extensive investigation.
Moe Nishinosono, a freshperson at N University, and Sohei Saikawa, Associate Professor and Moe's mentor, are gradually closing in on the culprit's identity and the trick with the help of a few clues. Just then, a message has arrived on a computer from the culprit, who is believed to be hiding somewhere in the research institute.
"It's nice to finally meet you, Saikawa-sensei."
Invited by a mysterious criminal who calls out to Saikawa, all the people involved, including the police investigative team, gather in the VR (virtual reality) space. The murderer who appeared in front of them used the victim's image to hide the identity. When the culprit lightly fends off Saikawa and Moe's pursuit, the one begins to tell the astonishing truth, and the case reaches an astounding conclusion that no one could have predicted.
This book is the third (final) volume of a three-volume English edition of "The Perfect Insider," which was MORI Hiroshi's legendary debut novel making a significant impact on readers of Japanese mystery novels!
At the end of the book, "The Interview About The Perfect Insider with Dr. MORI, Hiroshi" is also included.
Animation version (Complete BOX)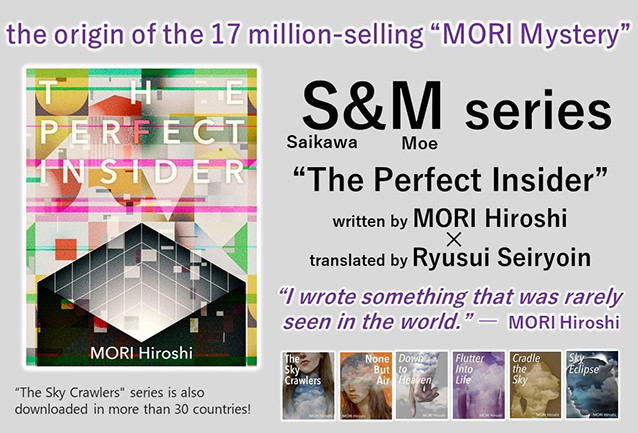 Sponsored Links