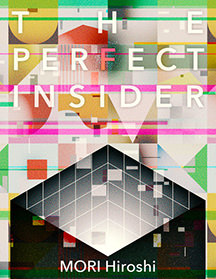 The Perfect Insider
Translator: Ryusui Seiryoin
Cover Illustration: mm
Cover Design: mm
Release Date: February 28, 2023
Description
This book is the legendary debut work of Dr. MORI Hiroshi, one of Japan's most popular authors, who was certified as a "Hall of Fame Author" by Amazon.co.jp. This complete edition includes Episodes 1-11 of "The Perfect Insider," a monumental masterpiece that changed the history of Japanese mystery novels and is the origin of the 17 million-selling "MORI Mystery." Dr. MORI says, "I wrote something that was rarely seen in the world." The work has succeeded in media mixes such as a TV drama series, a TV animation series, two comics, and a video game. It has continued attracting many readers for over a quarter of a century since its publication. In addition, this work was the impetus for establishing the "Mephisto Prize," an award for newcomer novelists. Since more than sixty famous novelists, the prize winners, continue to rewrite the landscape of the Japanese publishing world, this novel is considered of great historical importance.
Since her teenage years, Shiki Magata has been a genius programmer at the pinnacle of computer science. After she was arrested for the murder of her parents, she was diagnosed with multiple personalities and acquitted of all charges. Then, Shiki has been confined to her room at the Magata Research Institute on an isolated island in the middle of the ocean. She has never once left the room in the fifteen years since.
Because Moe Nishinosono, a freshperson at N University, had a personal connection with Shiki, Sohei Saikawa, Associate Professor and Moe's mentor, is about to go on a seminar trip to the campground on the island where the Magata Research Institute is located. When Saikawa visits the facility at night at Moe's invitation, they encounter a nightmare series of murders.
For some reason, communication with the outside world has been cut off. Saikawa and Moe proceed with their own investigation and find a mysterious message, "Everything turns to F." It has been left on Doctor Shiki Magata's computer, where most of the data had been erased. Intuiting that these words may be the key to solving the mystery, Saikawa follows his train of thought and closes in on the truth.
The "S & M (Saikawa & Moe) series," about the master-disciple detective duo most favored by readers in the history of Japanese mystery, begins here!
At the end of the book, "The Interview About The Perfect Insider with Dr. MORI, Hiroshi" is also included.
Animation version (Complete BOX)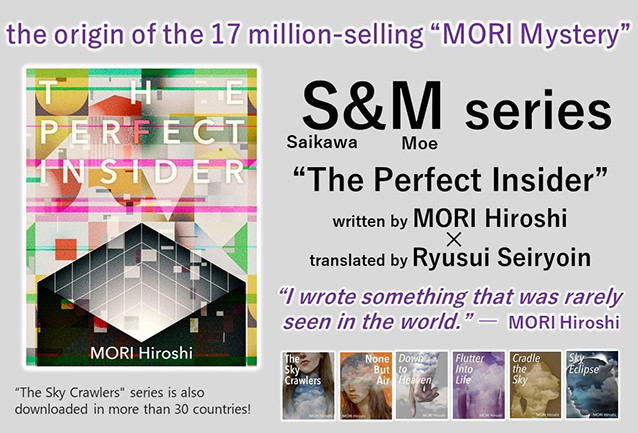 Sponsored Links