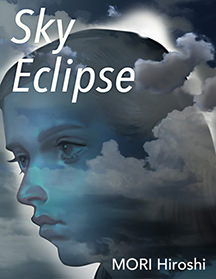 Sky Eclipse
Translator: Ryusui Seiryoin
Cover Illustration: mm
Cover Design: mm
Release Date: February 28, 2022
Description
"The Sky Crawlers" series is the masterpiece of Dr. MORI, Hiroshi, who has been attracting a great deal of attention globally for his solitary aesthetics that are not bound by any common sense. This is the complete edition of Episodes 1-8 of "Sky Eclipse," the final volume and the only short story collection in the series.
They were the tales in a world with "None But Air."
Some chose to go "Down to Heaven."
Or, there were those dancing in the sky to "Flutter Into Life."
They were born in the "Cradle the Sky."
Literally, they were "The Sky Crawlers."
And at the time of "Sky Eclipse," eight "stories on earth" will reveal the truth that has been hidden.
Like a cloudless blue sky, the world is infinitely clear and transparent. The series is now being sublimated into the sky, and the curtain is about to be closed beautifully.
At the end of the book, "The Interview About Sky Eclipse with Dr. MORI, Hiroshi" is also included.
Sponsored Links